The story of how Lori literally lost her voice during the COVID-19 pandemic, only to find a new voice of advocacy
For Lori, who relies extensively on lip reading, it became impossible to communicate when people's lips disappeared behind masks during the pandemic.
Though never officially diagnosed with COVID-19, she displayed all of its long-hauler symptoms. As weeks passed, she lost her voice and her ability to advocate for herself.
For more than eight months, when she lost her cognitive and motor skills, and couldn't speak, she was forced to slow down and reflect on her life.
In 1999, when she was a senior executive of We Media, Lori had the opportunity to work alongside famed newsman, Walter Cronkite. His words, at that time, served as Lori's inspiration to create Ready or Not! Media – to simultaneously dismantle persistent negative stereotypes surrounding those with disabilities, and advocate for people of ALL abilities to be included in today's workforce and communities.
The irony, while her voice was gone, she found her professional voice and passion.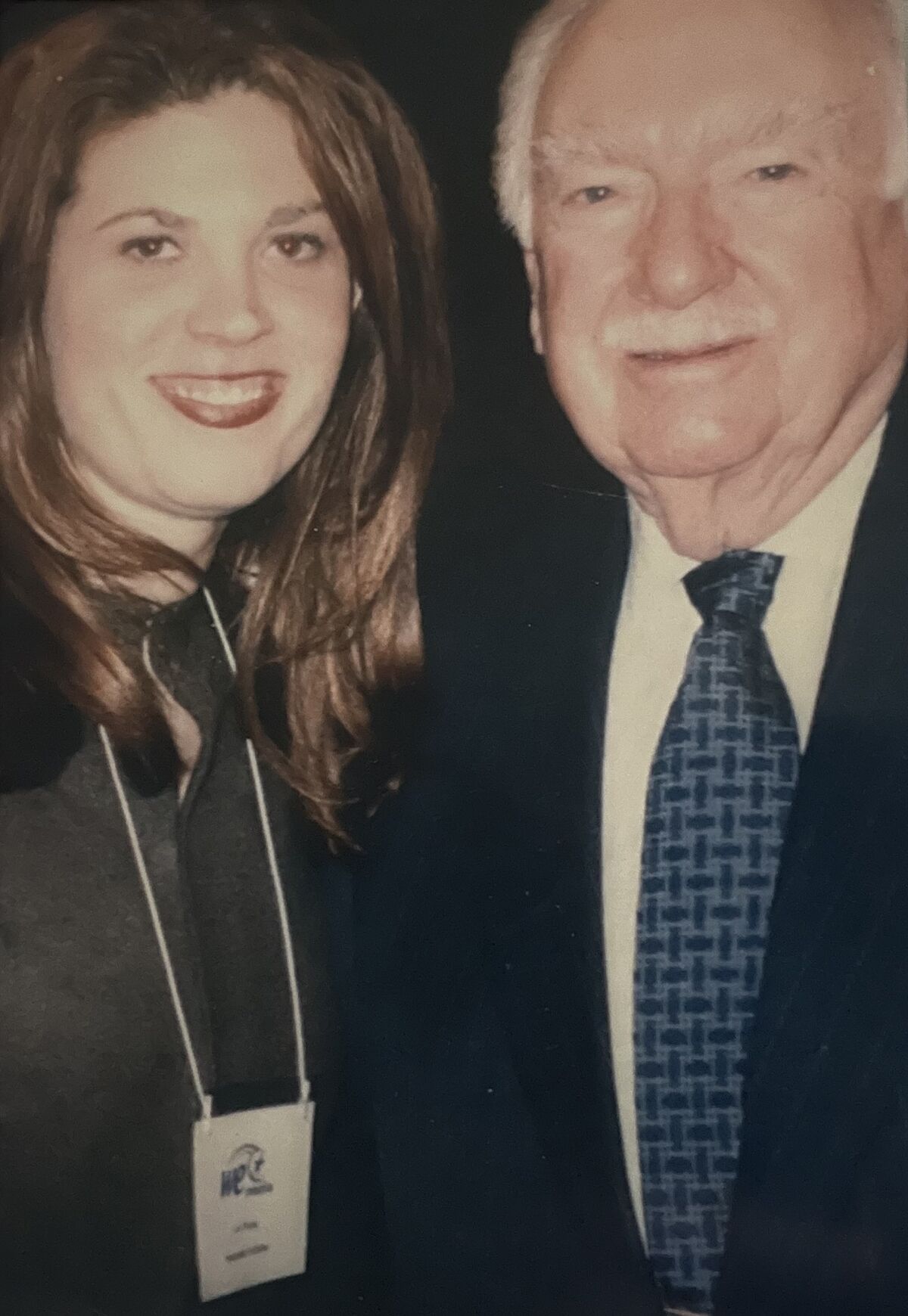 This was a time when she asked herself: "What do I want to champion for the rest of my life?" She found her calling, she was ready to lead, and she was ready to have people listen; through experiencing real-time disabilities, in ways they never felt or imagined. Ready or not, here we come!!
There is a movement whose time has come, too vast to be ignored. Together with family and friends it comprises 1 in 5 people on the planet affecting us all. More than 500 million people with disabilities worldwide lift their collective voice to command access to a quality of life without compromise. Nothing more, nothing less. Ready or Not here we come!
​Cronkite gave these powerful statistics in the 1999 launch of We Media. Since then, the population has grown to an even more staggering 1.8 billion.
​WE BRING DIVERSITY TO LIFE!

If you are going to talk the talk, then you should be willing to do the walk," Frisher says. If you are committed to supporting DEI+A then you need to integrate disabilities within your workforce."

Ready or Not! Media elevates awareness within your leadership team and corporate culture; to improve business outcomes through positive engagement. We provide an actionable approach through sustainable conversations.

Through marketing, experiential training, strategic consultation, branding campaigns, compelling special events and public speaking engagements, we tap into power of a 1.8 billion person, $13 trillion market.