Lori Frisher is a leader, an advocate, an entrepreneur, an athlete, a two-time cancer survivor, and a public speaker who dares to dream beyond her present circumstances. She was born with a severe hearing loss and relies on lip-reading and two cochlear implants to communicate.
She garnered academic and athletic scholarships to the University of Hartford, where she competed in Division 1 tennis. Along with being elected commencement speaker, she graduated with academic honors and was subsequently hired as a media planner at Avrett, Free and Ginsberg in NYC. It was here where she met the top editors from We Magazine, a lifestyle publication for the disabled, their friends and families; and was recruited. This was one of those once-in-a-lifetime opportunities that fueled her soul then, and today as the underlying passion for Ready or Not! Media.
She was also a survivor of 9/11 as she was on one of the last trains into the World Trade Center before the first plane hit; her office was two blocks away. Unfortunately, this tragic event also precipitated an early demise for We Media.
Not one to let misfortune bedevil her livelihood, Lori opted to tap into her passion for creativity, and business acumen, to launch a boutique advertising agency, Pink Dog Marketing. Her clients included ESPN, Mike's Hard Lemonade, the New York Press, Entergy, Staten Island JCC, and the NYC Mayor's Office for People with Disabilities. As successful as she had become, after 3 ½ years, Lori opted to close her business when she was diagnosed with stage 3 melanoma, to focus 100% on beating this affliction. She did.
Faced with a new lease on life, Lori entered the world of enterprise sales. One of her first endeavors, Disaboom, a startup focused on launching a social network for people with disabilities, hired her to lead their business and community development efforts. Following this, she worked with some of the largest telecom companies, such as XO Communications, Comcast, and Integra. All this despite being deaf, as she constantly challenged herself to achieve the top sales goals. And yet, even with her business success, in 2019, she felt more could still be done around doing business with the disability community.
Once again, tapping into her vast well of creative energies, she launched Top Shelf Baskets, a bespoke "storytelling" gift basket company, which borrowed from her days selling gourmet gift baskets and novelty items after she graduated from college. At that time, her customers included some of the biggest gourmet brands across Long Island, like Dean & Deluca, Pugliese Vineyards, Pindar Vineyards, and Schmitt's Farms. At Top Shelf, her clients include: Sotheby's International, Keller Williams, REMAX, Compass, Cactus Advertising, Colorado Trust Foundation, and NBC.
Yet, something was amiss, and as shared on the About Us page, the pandemic provided the spark that launched Ready or Not! Media.
As if this wasn't enough, Lori, indefatigably, also commits her time and passion to help those who find themselves in life-challenging situations. She serves as a spokesperson and volunteer for many non-profit organizations such as the Cancer League of Colorado, the Listen Foundation, the Melanoma Research Foundation, the Global Downs Syndrome Foundation, the US Paralympics, the Invisible Disabilities Association, the Women's Insider Network, the Lotus Network, Second Act Women and the Clayton Contributes Fund.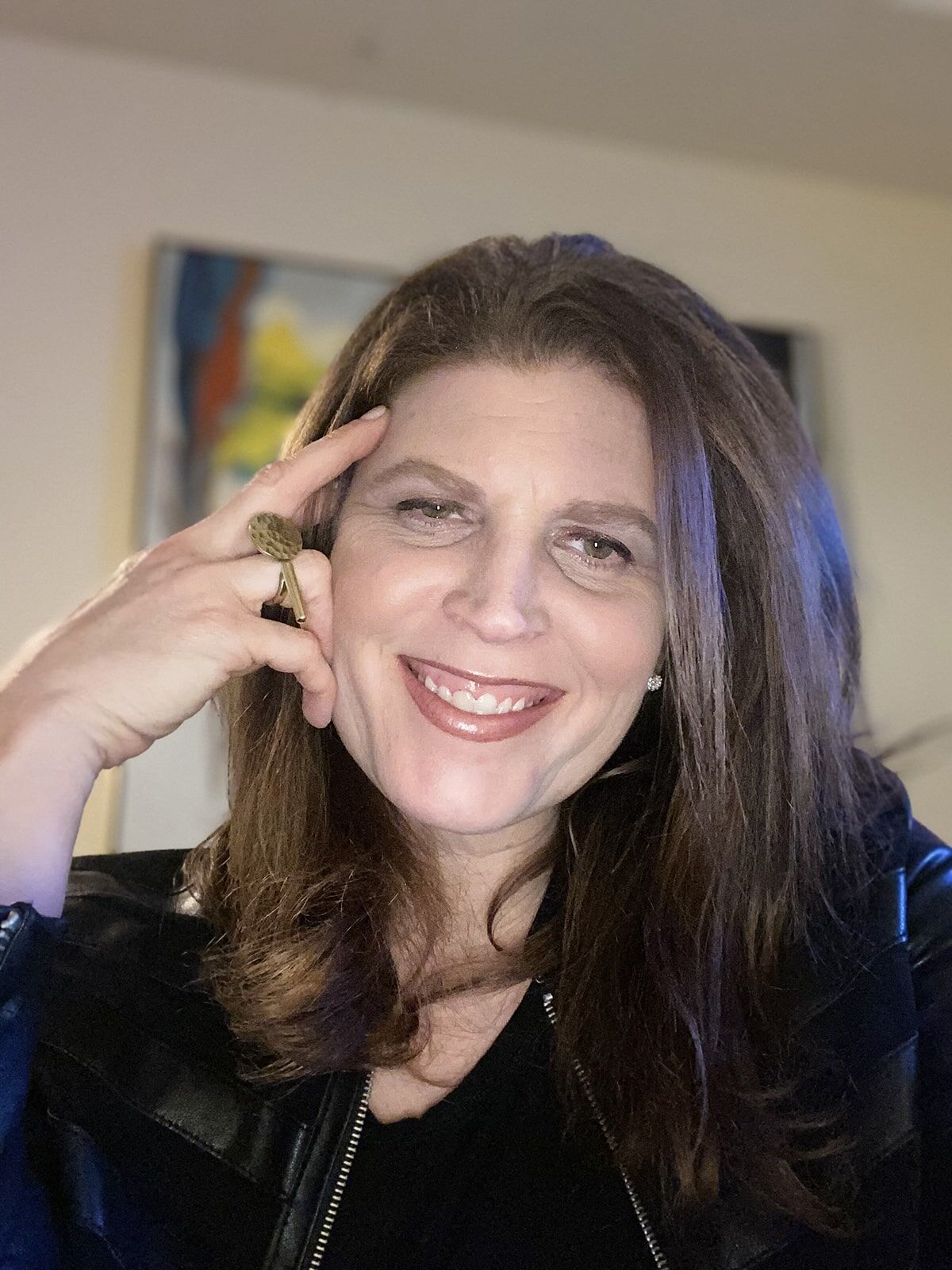 "I've worked with Lori on everything from fashion to sports and magazines to television. She is passionate, tenacious, and creative. Once she latches on, she won't let go until the job is done."

"I lead with my heart and accept this journey of who I am, and know the adversity and gifts in my life have made me passionate about sharing with others."
At We Media Inc., the first multimedia company for people with disabilities, Lori spent five years as a community ambassador and senior executive. Among the highlights:
Successfully directed client partnerships with many Fortune 100, Fortune 500 and over 100 not-for-profit organizations, helping C-suite leaders meet their corporate and social responsibilities.
Recruited disability leaders for broadcast, cable, print, and web engagements.
Created a strategic alliance between We Media and the International Paralympic Committee, which was a multimillion deal granting We Media worldwide TV broadcast and webcast rights through the 2006 Paralympic Games.
Expanded disability awareness nationwide through America's Athletes with Disabilities annual commemoration of the International Day of Disabled Persons with Disabilities by the United Nations during the first week of December of each year.
Introduced the first "Town and Country" lifestyle magazine for people with disabilities. As Associate Publisher and Fashion Editor, she collaborated with world-renowned photographers, stylists, and make-up artists to elevate the beauty of people with disabilities in the fashion world.
Other major career highlights:
Published Author, Miss Adventures Guide to Empowerment for Women, October 2022.
Courage Award Recipient – Melanoma Research Foundation, September 2022.
Recognized by Lotus Network for Connection, Empowerment, Integrity, Optimism and Purpose, 2021.
Women Creating Our Futures – Woman of Influence Award – January 2020.
Profiled in Emmy nominated show – Journey to Hearing, By Natalie Tysdal, Fox 31 Denver/KDVR.
At XO Communications:

Awarded by executive management as Leader in Western Region for most new logo business.
Successfully managed enterprise accounts and directed all sales, unified communications, and private networking, beating quotas – YTD revenue performance 116%.

At Integra:

Received Sales Professional Award, given to the person who embodies the company's Mission Statement and Vision for Excellence.
It's time for the world to listen.

Ready or Not! Here She Comes!
I founded Ready or Not! Media to showcase the value of bringing people together and making clear the power and potential that lies within the disability community. Disability Access and Empathy is a necessity. The time is now for the world to listen. Let's get there together.